☻☺︎☻Feeeeee-kk!!!☻☺︎☻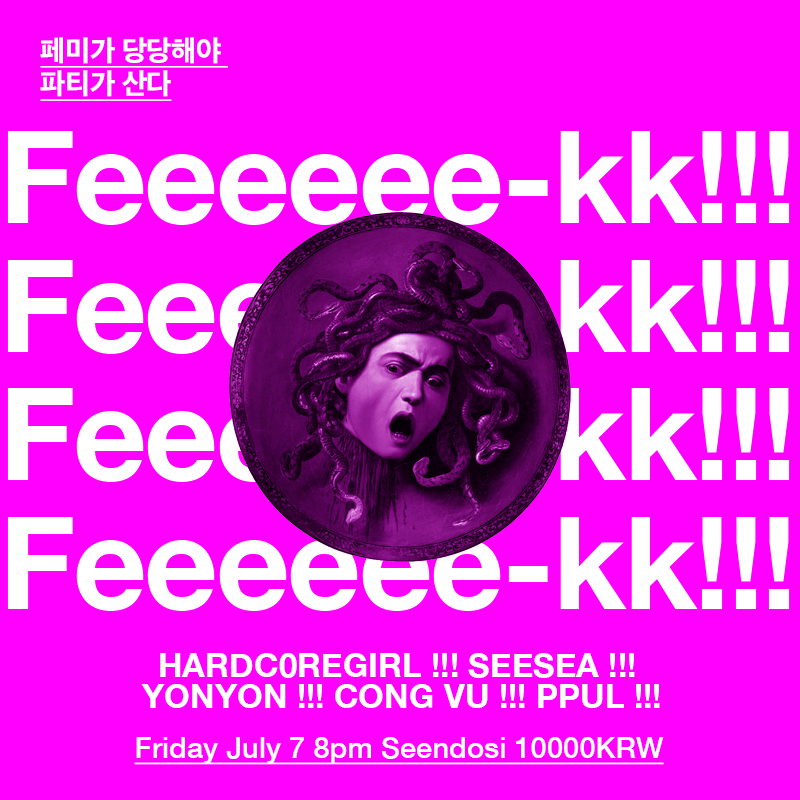 Planning, Poster, Sticker, Bag
Party
Seoul 2016

Femidangdang organized a party that would give more exposure to female DJs and free the audience from sexual harassment and self-censorship.

"Proud feminist can make parties better - As the name implies, the feminist exists in reality and in the party scene. We want to show that feminists can make a wonderful party together."


The name of the party was Feeeeee-kk!!! Korea's feminist movement was rebooted because of the Gangnam public toilet murder case

,

and there were so many men that said "Women think that everything is discrimination and just keep screaming endlessly." I made an English title similar to the pronunciation of screaming sounds of Koreans.


Photography by Eunhoo Cho